Cycling Holidays Girona, Cycling Holidays Costa Brava
Cycling Costa Brava Spain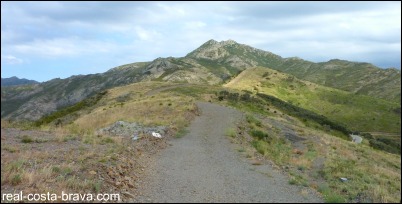 Imagine biking along this track…in the Albera Range.
Just the other side of that mountain is the sea!
The hub of cycling on the Costa Brava are the steep streets of the ancient city of Girona. Where many American professional cyclists spend the season (February to October).
Cycling Holidays in Costa Brava and Girona really took off in popularity when Lance Armstrong decided to make Girona his training base from 2001 until his "first" retirement in 2005 (perhaps not such a selling point these days).
The Pyrenees stages of the Tour de France (mid July), Volta a Catalunya (a Tour de France practise race) and the Vuelta a Espania (Tour of Spain: end of August – mid September) are only a couple of hours drive from Girona.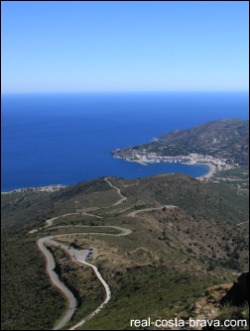 The Costa Brava is a beautiful landscape of rolling countryside that meets the Mediterranean on one side and the Pyrenees on the other side.
Many roads and trails traverse the Costa Brava hinterland making for great and varied biking.

These Costa Brava roads were made for biking!
There are several Girona based bike tour companies, as well as other bike tour companies throughout the Costa Brava.
However, it is also easy enough to experience the Costa Brava by bike on your own. Most airlines let you bring a bike as well as your luggage or you can hire a bike.

We arrange full cycling itineries for a day or for the the whole week at great prices. We also have a number of stunning properties at low cost prices. Please contact Themed Holiday Ideas for the best cycling holidays on the Costa Brava and Girona

Contact Us
Themed Holiday Ideas
Phone: +44 (0)1223 968053
Website: http://themedholidayideas.com/
Or connect with us via: