The most wonderful region to walk, due to its sheer variety and stunning scenery!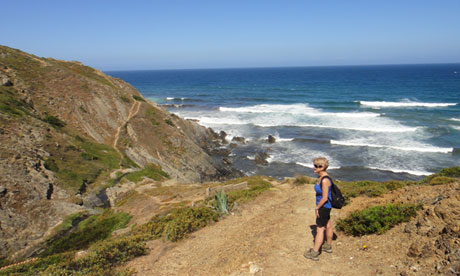 Walking, hiking and trekking are all great on the Lisbon Coast.  There are hundreds of kilometres of cared for trails, be it, forest, mountain or coastal.  Some of the trails are easy, some more demanding, some are almost climbing. There really is something for everyone.  Some of our routes pass through quaint villages and others are deep in the forest or high up the cliffs.
Many of the paths are marked, others just mapped so you can make your own choices.  You can do day trips, one ways or round trips, you decide. We can provide you with English speaking, and very knowledgeable tour guides.  Many of the marked paths are thematically or culturally planned so you can visit the famous heritage sites as you walk.
For accommodation, we have carefully hand-picked a select amount of quality, yet affordable properties in the area for you to book direct with the owner. Please select your accommodation from the search box shown on the home page.
For details and prices of our "tailor made" walking tours, please use the contact form below, of give us a call. Great deals for couples and large walking group parties!
Contact Details:
Contact information
Themed Holiday Ideas
Tel:+44 01223968053